3D Printed Porch Swing
Designed for ergonomic comfort and economical construction.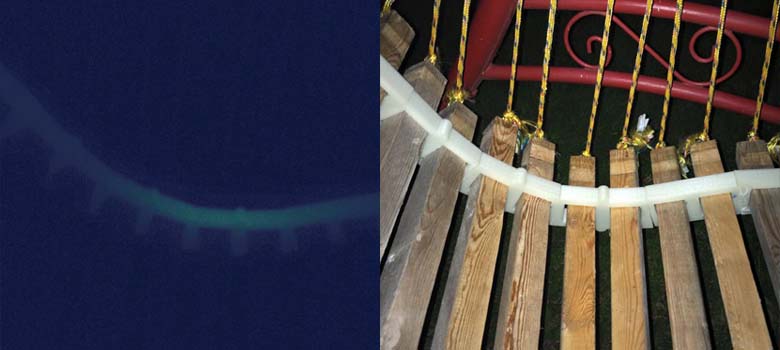 After I was shown a plastic DIY porch swing kit that cost $200 which did not include any of the needed lumber, I was inspired to make something better. The kit looked like it would make a standard boxy bench and was going to weigh a lot when it was all assembled. The lumber components were also going to be pricey cuts. I elected to design something that used cheap 2" x 2"'s and had a comfortable contour. I had some glow-in-the-dark filament I was using in another project laying around, so I elected to make my porch stand out as dusk set in.